Our Pastor
Rev. Samuel Chacko M.Div.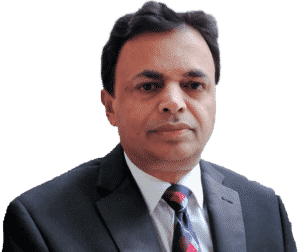 Rev. Samuel Chacko has been serving the Lord for the last 25 years as a full time minister with a burden for the perishing souls. He is an anointed servant of God who preaches the Christ crucified with great passion and teaches the Word of God in its purity and entirety. He is an ardent believer of divine healing as he himself has experienced it in his own life on multiple occasions. He was born and brought up in an Orthodox Christian family in Karuvatta, Kerala, India. He came to know the Lord through divine healing from a physically crippling ailment which was not responding to medical treatments, through the ministry of Pastor M. E. Jacob of Kallumala Church of God, Kerala, India.
He received God's call for the ministry as he was preparing to leave for his secular job in the Middle East, and he heeded that call. He was baptized in water and with the Holy Spirit with special anointing for divine healing. He has completed his B.Th in 1987, M.Div in 2005, and received his Pastoral ordination in 1990.
Rev. Samuel Chacko was privileged to serve as Pastor of Bethel Christian Fellowship, Charlotte, North Carolina (2009-2017), and various other churches in India prior to becoming the Senior Pastor of Bethel Pentecostal church of God, Chicago, Illinois.
Rev. Samuel Chacko is married to Jancy, and they are blessed with two boys, Abel and Allen, both of whom are currently attending college.